Last week I posted a question asking how I could recover or change the password for a VMware guest operating system (Windows 2000) that I had forgotten the password for. After receiving no useful suggestions, this week I allocated some time to solving the problem.
Windows password recovery tools usually consist of a bootable CD image containing a version of Linux that will overwrite the NT password with a known value or will extract the hashed password from the filesystem.
To boot your virtual machine from a CD, you must change the boot order in the virtual machine's BIOS. Press F2 while the VM is starting up to access the BIOS.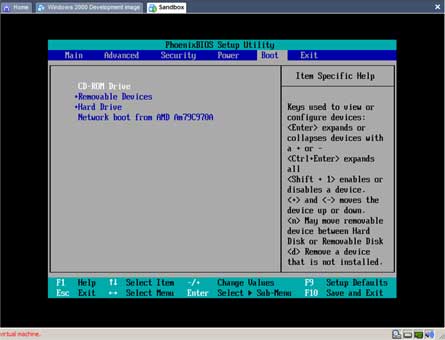 I used the free software available from Windows XP Login Recovery. This is good because it does not try to write to your file system, it just retrieves the hashed password value.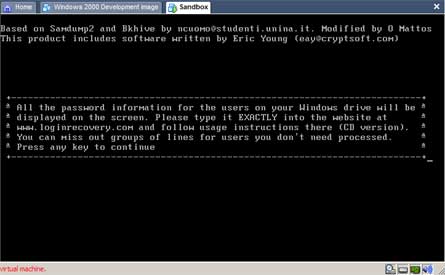 Once you have the password hash, you enter it in a form on their website and they look up the hash value in their database and give you a password that matches the hash. Note that even though they ask for your email address the password is displayed on a web page rather than being sent to your inbox.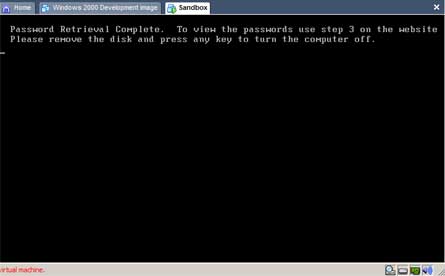 After all that effort, I discovered that my password was blank.