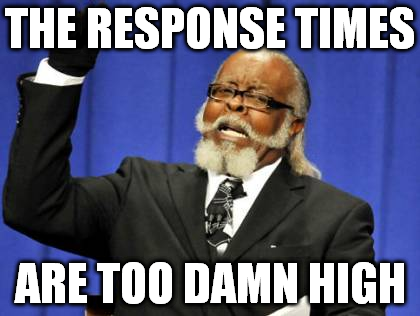 Image macros – those pictures superimposed with vaguely humorus text – are everywhere on the Internet. I decided that it was time for someone to create some that performance testers could relate to; something we could all print out and pin to our cubicle walls.
To get everything started, I have created 8 images. Maybe they will become successful memes and help spread performance testing culture across the world…or maybe they will just generate a chuckle or two.
If you create your own performance testing-related image macro, please leave a comment (with a link), or send me an email. I will collect them all on this page.

"Explaining a joke is like dissecting a frog. You understand it better but the frog dies in the process."
― E.B. White