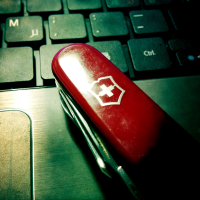 On August 23rd, 21 JDS performance testers got together for their quarterly breakout session to share tips and tricks with each other.
One of the breakout topics was Useful Tools for Performance Testers. This was about useful tools that were not load generation tools (or everyone would have just said "LoadRunner" and it would have been a very short session).
I have included everyone's contributions in this post…
If you are a performance tester and have a different tool that you find useful in your job, please add it in the comments below.

Favourite text editors
Lot
Notepad++, UltraEdit, TextEdit, and on OS X – Sublime Text and TextPad.
Tools for investigating Java performance problems
Tools for investigating Java performance problems
Tools for investigating Java performance problems
Tools for investigating Java performance problems
Tools for investigating Java performance problems
Tools for visualising data