I will be presenting at Mercury World Australia this year. If you are interested in hearing about my experiences using Mercury's diagnostic tools for SAP (both R/3 and NetWeaver), please come and see my presentation at 9am on the 12th of May.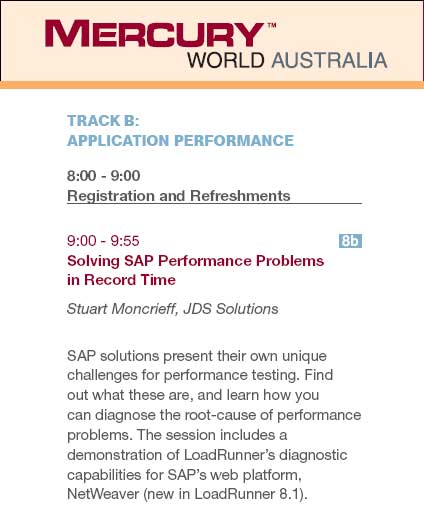 I will probably post the PowerPoint slides some time after the presentation.
Update: slides are here.